Alvarez Striping Service is family owned and operated since 1989.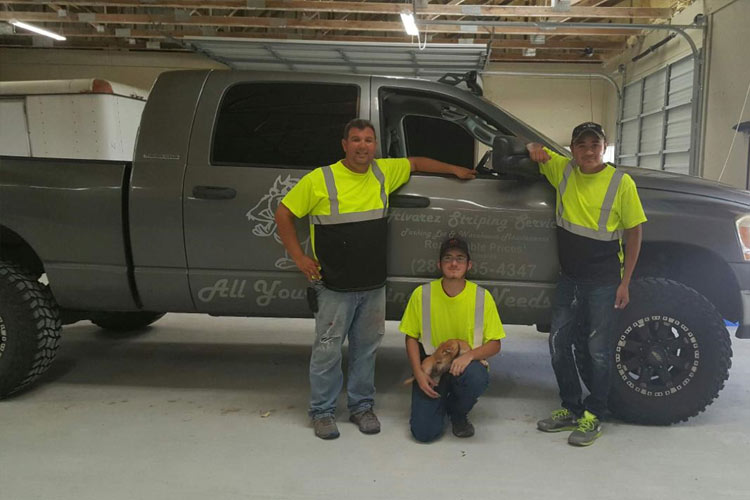 We provide reasonable rates and monthly specials to make quality striping and parking lot maintenance more affordable for businesses. We understand that parking lot striping and maintenance is very important as the rest of the building. When it is done right and with pride like we do it, it enhances the business's image. Our goal is to be the best at what we do and to assure customer satisfaction just like business goal is, we do strive to go beyond that to make sure you are very satisfied with our work as well as prices. Our second goal is to achieve a relationship with our customers.
For the past 29 years we have taken pride in our work to ensure we meet our customers' needs.
Parking Lot and Maintenance is the outside beauty to businesses. When it is done right and with pride, your business will draw the correct attention. We strive for excellence. Our employees come with experience and knowledge to make sure you as a client are satisfied with not only our work but affordable pricing as well!